Ch Sjarmtrollet's Livselsker "Babord" and his son Ch Sjarmtrollet's Livsglede "Leo" have been competing at Bornholm today.
This time The son beet his father and went BOB. Proud of them both.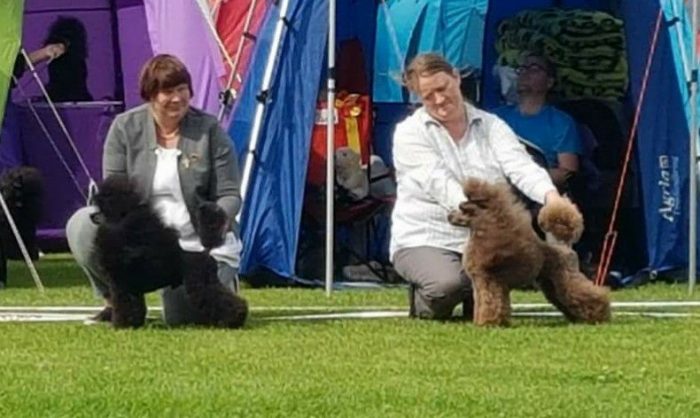 Sjarmtrollet's My Perfect Valentine '"Kapteinen" had his debut at Bornholm. He went Best Dwarf and was allowed to enter the "big ring" unfortunately without being placed.